Catching up on my reading from the last few weeks and want to draw your attention to this bit of reporting from
Inside Higher Ed.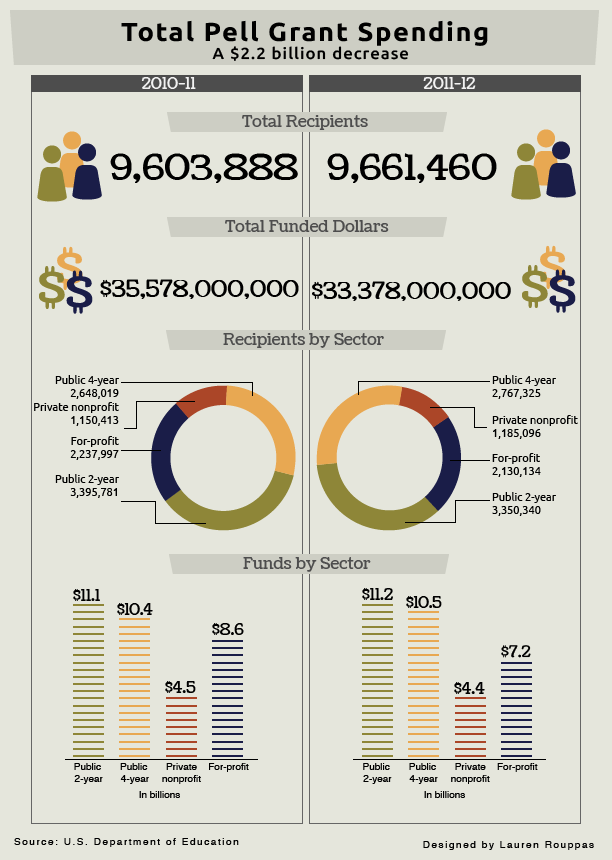 Key lessons here:
(1) Pell spending leveled off in the last year.
(2) A very sizable fraction of Pell dollars are still going to for-profit institutions, but this has declined a bit in the last year.
(3) We could cut total Pell spending by $15 billion dollars (almost 45%) simply by deciding that public dollars cannot be spent at for-profit institutions. This would make Pell policy consistent with the policies of most state grant programs.
The Bill and Melinda Gates Foundation is spending $3.3 million on efforts to "
re-imagine aid design and delivery
." I'm hoping they will revisit the decades-old decision to offer aid through a voucher system that rests on the premise that maximizing choices in an open market will promote the well-being of all students and the national interest in an educated citizenry.
But absent that, let's hope they push to create additional charts like these, including one that shows how much debt Pell recipients had to accrue in order to use their Pells at these institutions. In other words, let's get a sense of which states and institutions are matching this federal investment-- and which ones require students to make the match.